Allegretto Height Adjustable Table Frame Kit
Allegretto Height Adjustable Table Frame Kit
Innovation that never sits still
The Allegretto™ Height Adjustable Table Frame Kit is an electric table frame that supports the "Sit-Stand Revolution." It is an important addition to our Sit-Stand portfolio of ergonomic products designed to work in today's streamlined office.
With a 26" height adjustment range and an adjustment speed of 1.6" per second, users can alternate quickly and easily between sitting and standing to improve circulation and reduce stress and tension. A four-memory/six-button programmable height adjustment mechanism allows multiple users to save their individual table-heights into the unit. The standard "C"- leg configuration increases under-table space, providing for the addition of a keyboard tray for a complete ergonomic solution.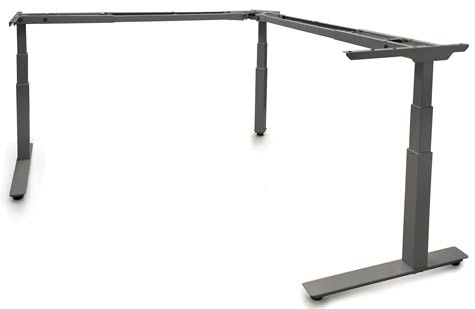 Allegretto Table Frame is ordered via a single part number and shipped flat in one compact box. It is expandable with hinged legs that snap into position for easy assembly that takes less than 30 minutes. Ergonomic, quick and quiet, Allegretto will enhance any office environment with its clean lines and modern, contemporary design.